Anita Auer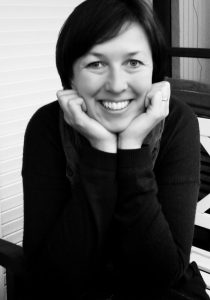 Anita Auer's (Professor in English Linguistics, University of Lausanne) current research focuses inter alia on alternative histories of the English language, notably language ideologies and language change in the context of urbanisation and (trans)national mobility. She has published widely on varying topics concerned with the history of English, notably with major academic publishers such as Cambridge University Press, John Benjamins, and Palgrave. Anita Auer has much editing experience and is currently a co-editor of the Journal of Historical Sociolinguistics (de Gruyter). A common theme in Auer's work is the interdisciplinary approach of combining socio-economic

history with linguistic developments, in particular language and migration in different contexts. This has led to funding support from different organisations (NWO Aspasia, Utrecht University board appreciation grant, EPFL-University of Lausanne CROSS grant) and has allowed her to lead a couple of research teams. In line with her research, Anita Auer is organising an international and interdisciplinary conference on 'Approaches to migration, language, and identity' in May 2017.
Benjamin Authers
Benjamin Authers is Assistant Professor of Law in the School of Law and Justice at the University of Canberra, Australia, and a Visiting Fellow at the School of Regulation and Global Governance (RegNet), Australian National University. From mid-2017 he is Lecturer in Law at Flinders University, Adelaide, Australia. His research is on human rights, literature, and law, with a particular interest in the language and place of texts in Canadian and global human rights contexts. His book A Culture of Rights: Law, Literature, and Canada was published by University of Toronto Press in 2016.
Barnita Bagchi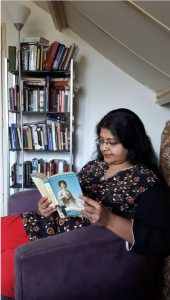 Barnita Bagchi is Assistant Professor in Comparative Literature at Utrecht University in the Netherlands, and was formerly a faculty member at the Institute of Development Studies Kolkata. She is a member of the Postcolonial Studies Initiative at Utrecht University. She is a Life Member of Clare Hall, Cambridge.
She has published widely in the fields of utopian studies, Romantic-era British women's writing, colonial Indian women's writing, contemporary postcolonial literature, and transnational cultural history of education. Educated at Jadavpur, Oxford, and Cambridge universities, she has held fellowships at institutions such as the University of Heidelberg and the University of Paris 8 Denis Diderot. She was a key member
of the Executive Board, responsible for internationalization, at the International Standing Conference for the History of Education, and is a member of the Executive Board for the Stichting Praemium Erasmianum, Amsterdam, as well as a member of the Advisory Council for the Centre for the Humanities, Utrecht University.Her publications include:
—"Crooked Lines: Utopia, Human Rights, and South Asian Women's Writing and Agency." Australian Journal of Human Rights 22.2 (November 2016). 103-122.
—"Many Modernities and Utopia: From Thomas More to South Asian Utopian Writings". Utopía: 500 años. Ed. Guerra, Pablo. Bogotá: Ediciones Universidad Cooperativa de Colombia, 2016. 195-220. doi: http://dx.doi.org/10.16925/9789587600544
—Connecting Histories of Education: Transnational Exchanges and Cross-Cultural Transfers in (Post)colonial Education. Ed. Barnita Bagchi, Eckhardt Fuchs, Kate Rousmaniere. New York and Oxford: Berghahn Books, 2014. ISBN 9781782382669
—The Politics of the (Im)possible: Utopia and Dystopia Reconsidered. Ed. Barnita Bagchi. New Delhi, London, Thousand Oaks: SAGE, 2012. ISBN 9788132107347
—"Connected and Entangled Histories: Writing Histories of Education in the Indian Context." Paedagogica Historica. 50.6 (2014): 813-821. Print and Web.
—"Ladylands and Sacrificial Holes: Utopias and Dystopias in Rokeya Sakhawat Hossain's Writings." The Politics of the (Im)possible: Utopia and Dystopia Reconsidered. Ed. Barnita Bagchi. New Delhi, London, Thousand Oaks: SAGE Publications, 2012. 166-178. Print and Web.
— "Towards Ladyland: Rokeya Sakhawat Hossain and the Movement for Women's Education in Colonial Bengal." Special Issue of Paedagogica Historica. "Empire Overseas, Empire at Home" 45.3 (December 2009) 743-755. Print and Web.
—Sultana's Dream and Padmarag: Two Feminist Utopias, by Rokeya Sakhawat Hossain, part-translated and introduced by Barnita Bagchi. New Delhi: Penguin Classics, 2005.
Gregory Claeys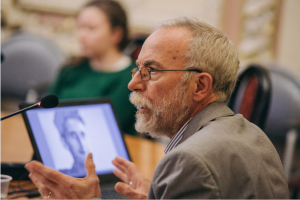 Gregory Claeys is a senior advisor to this group. He received his PhD from the University of Cambridge in 1983. He has taught in Canada, Germany and the U.S. and since 1992 has been Professor of the History of Political Thought at Royal Holloway, University of London. He is the author of Machinery, Money and the Millennium: From Moral Economy to Socialism (Princeton University Press, 1987), Citizens and Saints: Politics and Anti-Politics in Early British Socialism

(Cambridge University Press, 1989), Thomas Paine: Social and Political Thought (Unwin Hyman, 1989); The French Revolution Debate in Britain (Palgrave Macmillan, 2007), Imperial Sceptics: British Critics of Empire, 1850–1920 (Cambridge University Press, 2010), Searching for Utopia: the History of an Idea (Thames & Hudson, 2011; German, Spanish, Portuguese, Japanese editions), Mill and Paternalism (Cambridge University Press, 2013), and Dystopia: A Natural History (Oxford University Press, 2016). He has edited The Cambridge Companion to Utopian Literature (Cambridge University Press, 2010) and (with Gareth Stedman Jones) The Cambridge History of Nineteenth Century Political Thought (Cambridge University Press, 2011), and some fifty volumes of primary sources and edited essays.
In 2015 Claeys was elected to the Academia Europaea/The Academy of Europe, History Section (one of 237 members). In 2016 he was elected Chair of the Utopian Studies Society (Europe). He has held a Senior Research Fellowship in the History of Ideas Unit, Australian National University, Canberra (1993), and been visiting professor at Keio University, Tokyo (1995), the University of Hanoi (2008), and the School of Government, University of Peking (2009, 2011).
Nilanjana Deb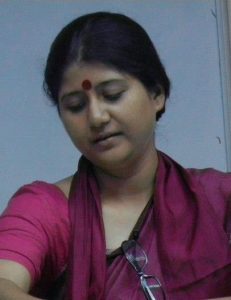 Dr. Nilanjana Deb is Assistant Professor in the Department of English, Jadavpur University. Her research interests include colonial and postcolonial literatures, diaspora and subaltern studies, and cultures of protest. Her doctoral research was on the literary histories of Aboriginal communities in Australia and Canada, and her postdoctoral work examined narratives of the movement of working-class emigrants ('coolies') from India's rural heartland, through colonial Calcutta to plantations of the British and French Empires in the nineteenth century. She has lectured and published widely in her areas of research interest. She was awarded

the Shastri Indo-Canadian Institute Fellowships to the University of Toronto in 2004 and 2009 and the Australia-India Council Fellowship in 2004. She was awarded the British Academy South Asia Visiting Fellowship to King's College London in 2009. She was a core member of the 'Envisioning the Indian City' research collaboration with the University of Liverpool. She was a steering group member of the Leverhulme international research network on 'Commodities and Culture' with King's College London and other institutions. She is currently a key member of Project E-QUAL, a collaboration between universities in India and the European Union, to develop online teaching resources in emerging areas for undergraduate students in India.
Hans Harder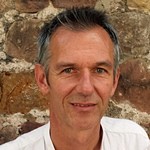 Hans Harder is Professor of Modern South Asian Languages and Literatures and the Executive Director of the South Asia Institute at Heidelberg University in Germany. Prior to this he worked at the Institute of Indology and South Asian Studies at the University of Halle-Wittenberg where he attained the habilitation in 2006 and supervised a Volkswagen research group on Nationalist Ideology and the Historiography of Literature in South Asian Cultures from 2004-2007. His fields of interest include Modern South Asian literatures, the intellectual history of colonial and independent

South Asia, religious developments in Bengali Islam and modern Hinduism, South Asian sociolinguistics, and South Asian fantastic literature and magical realism in a transcultural perspective. He is author of Sufism and Saint Veneration in Contemporary Bangladesh: The Maijbhandaris of Chittagong (London: Routledge, 2011), Bankimchandra Chattopadhyay's Śrīmadbhagabadgītā: Translation and Analysis. South Asian Studies XXXVII (Delhi: Manohar, 2001). He edited (with Barabara Mittler) Asian Punches: A Transcultural Affair (Heidelberg: Springer, 2013) and Literature and Nationalist Ideology: Writing Histories of Modern Indian Languages (New Delhi: Social Science Press, 2010).
Carlos López Galviz
Carlos López Galviz is a Lecturer in the Theories and Methods of Social Futures at Lancaster University. He has been a consultant in several planning initiatives in the UK, Europe and Colombia and was in 2014 a visiting scholar at the Shanghai Academy of Social Sciences. His research has been funded by several prestigious institutions, more recently, the collaborative and inter-disciplinary project Reconfiguring Ruins (www.reconfigruins.com), which examined the relationship between the arts, heritage and urban regeneration, and was funded by the Arts and Humanities

Research Council in the UK. Carlos has published widely on the history of cities like London and Paris, and the history of technology and infrastructure, including Going Underground: New Perspectives (2013) and Global Undergrounds: Exploring Cities Within (2016).
Enit Steiner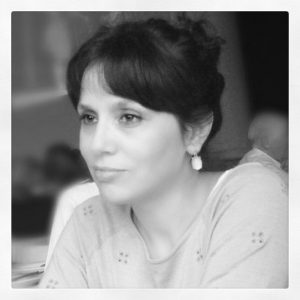 I am a lecturer in English Literature of the long eighteenth century at the University of Lausanne, Switzerland. I hold a PhD in English Literature and a Master's degree in French and English Literature and Linguistics from the University of Zurich. Before taking up a position as a lecturer at the University of Lausanne, I taught at the English Department of the University of Zurich and the University of Neuchâtel. In 2006-2008, I was a doctoral fellow at the English Department of the University of California, Los Angeles (UCLA); and in 2015-1016, a visiting fellow at the Department for Comparative Literature of Queen Mary University of London. I am recipient of two Swiss National Science Foundation grants (2008-2009; 2015-1016).

My fields of interest include the novel in its various sub-genres and their relationship with the philosophical thought of the Enlightenment. Persisting interest in Jane Austen's work has led me to a deeper engagement with the women writers of the long 18th century. In my research, I have often found myself pondering the legacy of the Scottish Enlightenment as well as Rousseau's influence on British writers. Apart from their contemporaneous impact, I take particular interest in the modifications that these branches of Enlightenment philosophy underwent in the works of what we retrospectively call the Romantic era and how they continue to be discussed, reconfigured and applied in contemporary theories of human society.
I am currently working on my second monograph, which investigates cosmopolitan attitudes in literary works of the long eighteenth century. Most scholars of cosmopolitan studies agree that the idea of something being shared by individuals is the premise of cosmopolitan thinking, feeling and action. Following this premise, I pursue questions such as: what must be shared, or what is the lowest common denominator, between people, in order to have a cosmopolitan moment; and what can the impact of this moment signify? In asking these questions, the project foregrounds the provisionality of cosmopolitan ethos and its utopian quality, arguing for moments of inclusion as wells as of censorship, and for fragmentary, opaque, rather than fixed, transparent cosmopolitan identities. The book assembles novels, travel writing and letter-narratives between the 1600s and the 1800s and bears – for now – the title "Cosmopolitan Moments in the Literature of the Long Eighteenth Century."I am author of Jane Austen's Civilized Women: Morality, Gender and the Civilizing Process (2012) and Northanger Abbey/Persuasion: Readers' Guide to Essential Criticism (2016), and editor of Frances Brooke's The History of Lady Julia Mandeville (2013) and a volume of essays titled Called to Civil Existence: Dialogues on Mary Wollstonecraft's A Vindication of the Rights of Woman (2014). A great deal of my free time is spent writing fiction. So far, I have authored two novels, and a third is in the making.